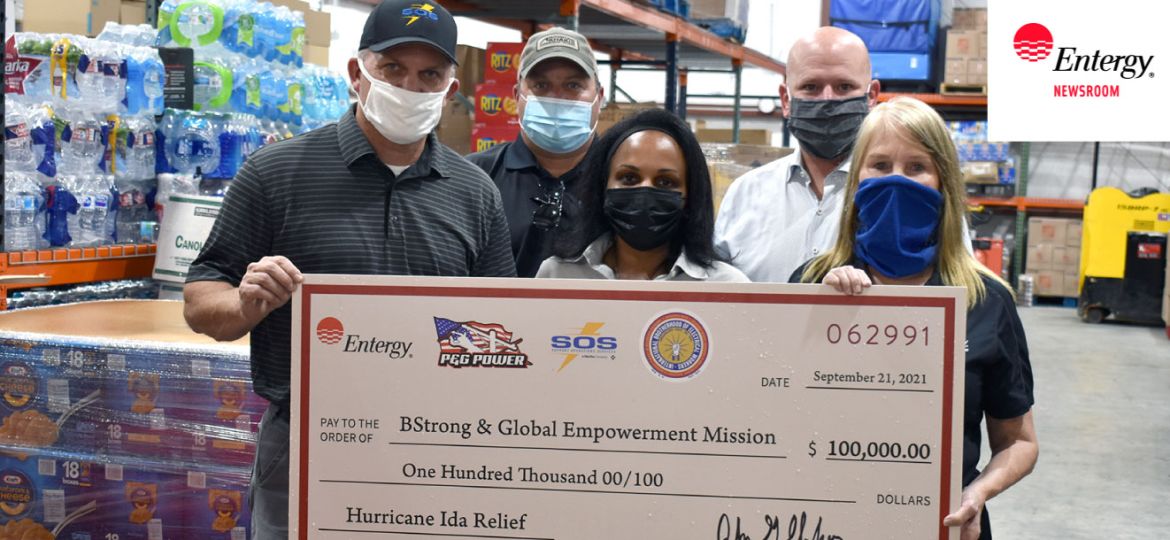 Entergy Newsroom
Arizonan Toby Mickalson is using his skills in utility operations to help Louisianans in more ways than one.
As vice president of operations at Support Operations Services, a MasTec company that supports Entergy during and outside of storm restoration work, Mickalson's day job (at least currently) is ensuring crews are working safely to get the lights back on in the Bayou Region following Hurricane Ida.
But Tuesday it wasn't a bucket truck he and others with Intren, MasTec Utility Services Group, Liberty Line Builders, and P&G Power were waiting on; it was a semitrailer packed with food and other items, and it was bound first for Golden Meadow.